Jeep Repair Services and Maintenance in Townsend
We are the Tri-State Jeep Professionals!!
Whether you're looking to take your rig up some rugged trails, get it ready for a show and shine, or just have fun along the beaches, Gears Garage is here to help. We take pride in being a one-stop-shop for all your vehicle repair, upgrade, prep and maintenance needs. Our customers are treated like family and we go the extra mile to ensure you are satisfied. Whether you drive a Wrangler, Cherokee, Patriot, Commander, Scrambler, Wagoneer, Compass, Commando, Liberty, Willys, Renegade, Comanche, Grand Cherokee or Gladiator, they are all Jeeps and we are the experts at Gears Garage.
We know Jeeps and will partner with you to build a modification plan that is right for you. Preparation is paramount and it is critical to think "big picture" when considering how you plan to use your Jeep. The proper parts, adjustments and maintenance will keep your vehicle operating safely and reliably for years to come. Jeeps are great daily drivers, kid taxis, weekend warriors and off-road beasts. So whatever you use your Jeep for, we can help you make it fun, safe and reliable.
Our experts are here to give your rig a thorough evaluation and let you know what needs to happen to get it into prime, safe off-roading condition. We have a variety of trail prep packages that include, but are not limited to, the following services:
General Repair Services
Suspension Retorque
Bushings/Joint Inspection
Greasing All Fittings in the Suspension or Drive Shaft
Front and Rear Differential Services
Rock Lights, Underglow, Interior Accent Lighting, 5th Wheel Brake Lights, Light Bars and Cubes
Bumpers and Winches
Axle Regearing:
Before you head out on the trail, you'll need more than just big tires. As you upgrade your wheel and/or tire size, you should also consider upgrading the factory gears. It will give you a much improved off-road performance by reducing the amount of slipping and sliding along the trails. More power = More control. But that's not the only reason to ask about our axle regearing services. It will also improve the power when highway driving as well. Your Jeep's transmission will thank you!
Whether you are just beginning to consider axle regearing or are ready to change your gear ratio today, we're here to talk with you and provide recommendations. Make sure your rig is ready for anything with a little help from Gears Garage and our team of experts!
Lift Kits:
Whether you're a serious off-road enthusiast or you just want the look, we can help you select the right lift kit package. Gears Garage provides expert knowledge and experience to achieve the look and functionality tailored to each customer. From simple leveling kits to coilover long arm lift kits, we do it all!
Wheels And Tires:
If you're a new Jeep owner and you want to give your vehicle a more aggressive look, nothing does that better than a new set of wheels and tires. Gears Garage is your Tri-State source for all of the popular brands. We sell and install Wheel & Tire Packages and our experts will help you make selections based on what you like, your budget, and the look you want to achieve.
Parts and Labor Warranty
Gears Garage provides a Lifetime Limited Warranty on workmanship for installation of parts. All parts are subject to a manufacturer warranty, and we will assist with claims made within the warranty period. Warranty exclusions typically include damage due to unreasonable use, poor maintenance or care of the vehicle.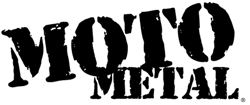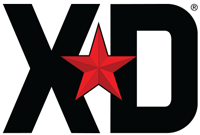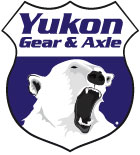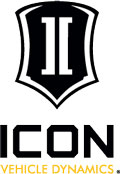 Reviews
5 stars is not enough for Kim and Mike! I had them put an aftermarket clutch in my Wrangler. After driving it for a week or so, I noticed that it would get stuck in first and reverse when it gets heated up (driving an hour or so). I took it back to Gears and they worked together with Centerforce to remedy the situation. Not only did they return it to me completely fixed, but they gave me a loaner to drive while they worked on it. It's clear by the way they run their business that customer service is extremely important to Kim and Mike. I will continue to take my Jeep to Gears for all of my service needs!

Kelly W, 08/16/2023

Fixed oil leaks and serpentine belts. Excellent service at very reasonable pricing.

Bruce Orr, 11/09/2023

Gears Garage takes care of both our vehicles. Excellent mechanics, honest and professional. Mike, Kim and Kyle are the best. Their honesty has saved us hundreds of dollars over the years.

Stephen McDowell, 08/23/2023